Back to all posts
Posted on
Ponoka Secondary Campus - Full school return to in-school learning on April 6, 2021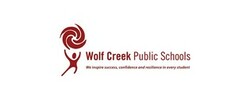 Dear Parents/Guardians,
I want to thank you for your patience, flexibility and understanding as we temporarily transitioned Ponoka Secondary Campus to online learning over the past two weeks. 
Please remember that this was a temporary measure due to the number of students and staff currently unable to attend the school due to self-isolation requirements. But this shift to online learning is ending and STUDENTS WILL RETURN TO IN-SCHOOL LEARNING on Tuesday, April 6, 2021, following the Easter break.  
Although the previous active cases we saw in March have resolved, Alberta Health Services will continue to classify PSC as under an Outbreak. This can be an alarming word, but this classification is made if there were five or more cases within a 28 day period, regardless of whether those cases have resolved and isolation periods have ended. 
As we return to in-person learning, I want to assure you that we continue to work closely with Alberta Health Services when a positive case of COVID-19 is identified and act quickly on contact tracing and notifying families. I ask that you continue to be vigilant with your family, in keeping your children home if they are sick or have any symptoms of COVID-19, if they are awaiting test results of their own, or if they are a close contact of anyone with COVID-19 (whether that contact is from school, home or anywhere else).
With variant cases and overall cases in the community on the rise, we need everyone to remain committed to health and safety measures, which include masking, physical distancing, hand sanitizing, enhanced cleaning, and again staying home when you need to. 
COVID-19 continues to present challenges, but we truly appreciate your cooperation as we meet these challenges together. I hope you have a wonderful Easter, and we look forward to welcoming students back on Tuesday. 
Sincerely, 
Kathy McTaggart,
Principal
Jayson Lovell,
WCPS Superintendent